Zenit 10 movement transmitter and receiver
 Specific characteristics
Number of movements: 10
 Number of functions: 8
Protected control screen printing: Zenit
 X1/X2 function: after activation, 2 additional functions can be obtained

Security
Automatic switch-off of the control after 4,5 minutes
START: safety switch-on of the control after 1,5 seconds
STOP: stop any active function of the receiver + switch off the control unit

Functionality
The receiver outputs are activated while the remote control is being operated
Each button on the remote is linked to an only receiver output
  After activating X2: buttons 1-2 activate outputs 9-10

---
Industrial
It is undoubtedly of industrial quality. It has been designated for the durability and robusteness required in the industrial sector. We have carefully chosen the materials and components so that the equipment offers superior quality. It is not only the product that is of quality but the whole company, as confirmed by our ISO 9001 certificate.
Approved
This is an E9 product, which means that it is certified for use in the demanding automotive sector. This certification should always be sought before purchasing a product to be installed in a vehicle because of the safety and high standards involved. It takes the most exigent tests to obtain the seal of approval.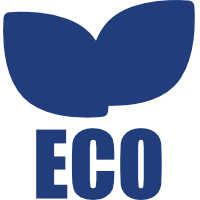 Sustainable
Our manufacturing process has been optimised to minimise waste and the generation of packaging; what we do generate, we recycle. The circuits comply with the RoHS regulation, which implies manufacturing without substances that are harmful to the environment and people. We regularly obtain our ISO 14001 certificate.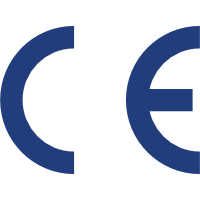 European Certificate
The product is certified for sale in the European Union. Our commitment to quality ensures that we make product revisions and recertifications in the updates that come out in the regulations. EMC compatibility, radio frequency, human exposure and electrical safety standards are met.
Multi-frequency
Our remote control is smart and multi-frequency. Both concepts combined results in a robust an powerful system in charge of managing the link between transmitter and receiver. Forget any interference and start working with several controls simultaneously in the same place.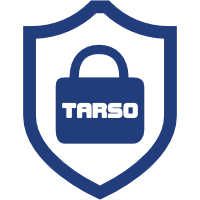 Encryption
The system we have developed provides encryption of the signal emitted by each control. Each remote is manufactured with a unique ID or code that is generated by a complex algorithm that ensures that each receiver only responds to the commands of the remote to which is linked.
Easy to use
The system is multi-frequency, the signal is encrypted and the IDs are generated by a complex algorithm, but best of all, our products are very easy to use. All you have to do is power up the receiver and start working, we have already set it all up for you.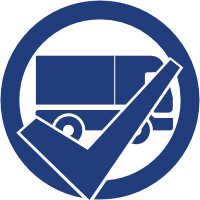 Automotive
The remote control unit is approved for installation in vehicles, as well as in other industrial applications. The equipment is designed not to interfere with other control units as our product respects other electronic systems without interfering with them.
General characteristics of the remote
Dimensions and weight
108mm(height)x60mm(width)x27mm(thickness)
154gr (batteries included)
Power supply and consumption
2 AA alkaline batteries
0,2µA at standby and 12mA at RF transmission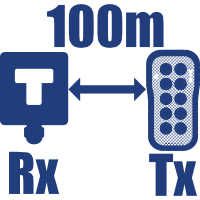 Signal range
100 meters without obstacles

It influences the workplace and installation
IP67 waterproof
Protection against dust
Protection against water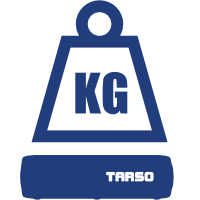 IK10 Impact resistance

Withstands impacts from objects or falls
The screws are embedded and protected with a cap

Stainless steel screws
The screws that close the control are made of stainless steel
The screws are embedded and protected with a cap

Anti-slip
Manufactured on a protective rubber for a better grip
The radio control does not slide on flat surfaces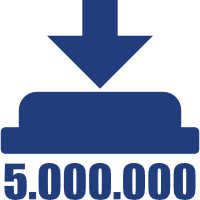 Long-lasting pushbuttons
Externally they are made of durable screen-printed rubber
Internally they are made of 5 million cycle durability pushbuttons
LED lighting
Specific illumination to indicate transmission status
Illumination to indicate the control switch off and lack of battery

General characteristics of the receiver
Dimensions and weight
All receivers are 85mm high and 48mm thick
Width and weight vary according to the number of functions
Power supply and consumption
Power supply range 6VDC to 32VDC
35mA (12V) or 20mA (24V) consumption for each output
Work load
The maximum working current for each output is 10 amps
The total current delivered by the receiver shall be 10 amperes

IP67 waterproof
Protection against dust
Protection against water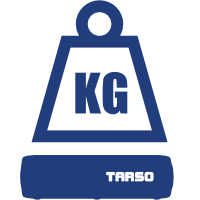 IK09 Impact resistance
Withstands impacts from road objects and tools
Impact resistance of 10 joules of energy

Stainless steel screws
The screws that close the remote are made of stainless steel
They are embedded in the plastic for greater protection

Fire protection
Classification UL94 V0 in flammability standard
Fire extinguishes in 10 seconds without dripping
Internal relays
The receiver has one safety relay and one relay per output
The relays have a durability of 10 million cycles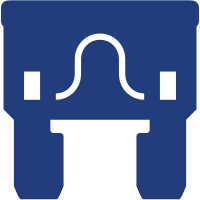 Protected
Internal protection by electronic systems and fuse
Overvoltage and short-circuit protection
Holder for industrial remote control
The perfect complement for remote
We have developed this holder specifically to combine with our remote controls from the ranges
Nova
,
Falcon
,
Titan
y
Zenit
.
It is the perfect companion for your industrial radio control, so you can always leave the control in the same place and you will not forget it.
We have created three different versions of support so that you can choose the one that best suits your way of working:
basic holder
,
holder with sensor
y
holder with clip for pockets or pants
.
Vous ne trouvez pas ce dont vous avez besoin ?
Essayez ce qui suit...